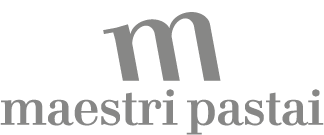 MAESTRI PASTAI ORGANIC LINE
Maestri Pastai Organic Line is a natural evolution of our traditional research about first quality raw materials.
Various types of organic wheat semolina pasta; but only organic durum wheat semolina, but also the so-called "ancient grains", in both versions: whole grain version and refined flour version.
For more information please download our line presentation.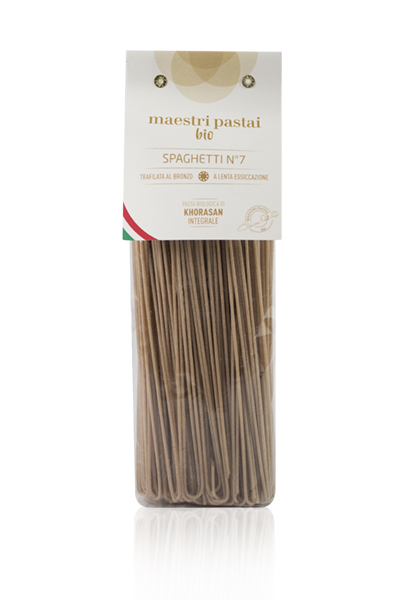 SPAGHETTI N°7
KHORASAN INTEGRALE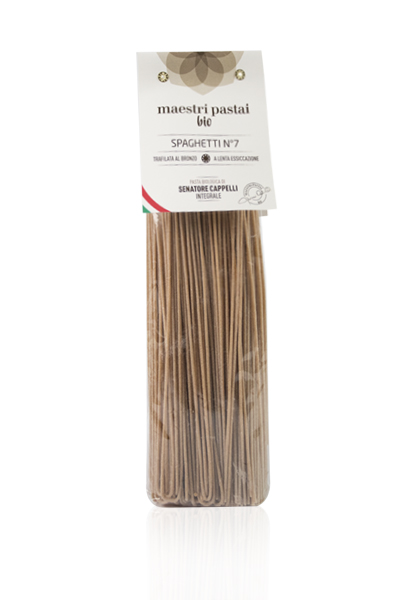 SPAGHETTI N°7
SENATORE CAPPELLI INTEGRALE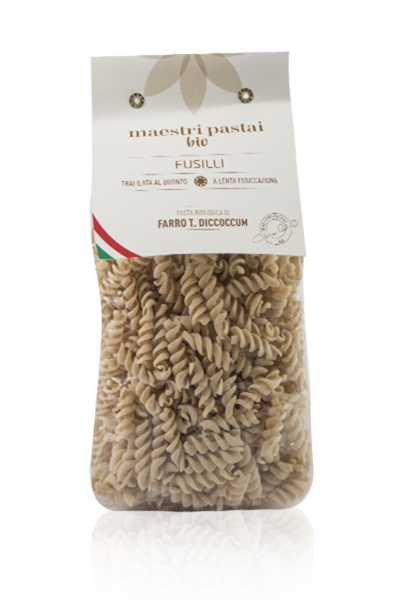 FUSILLI
FARRO T. DICCOCCUM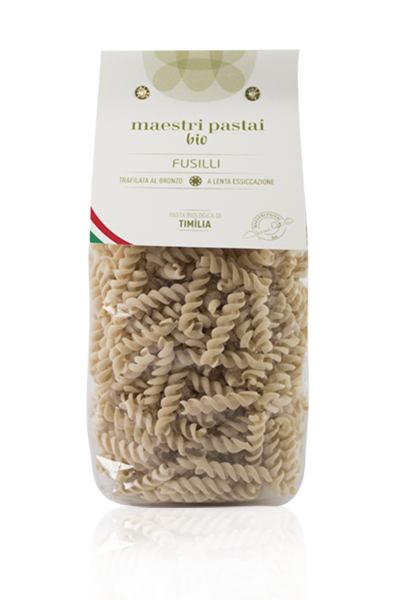 RIGATONI
FARRO T. DICCOCCUM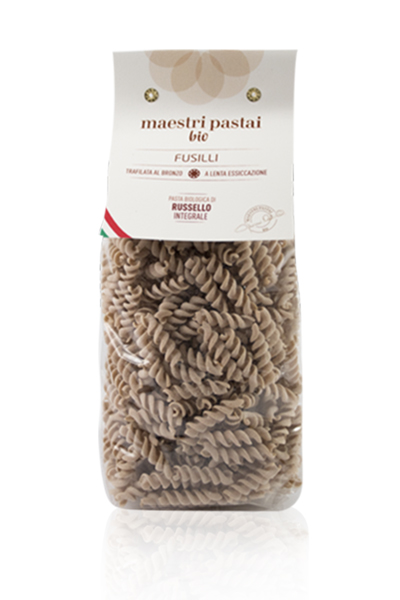 FUSILLI
RUSSELLO INTEGRALE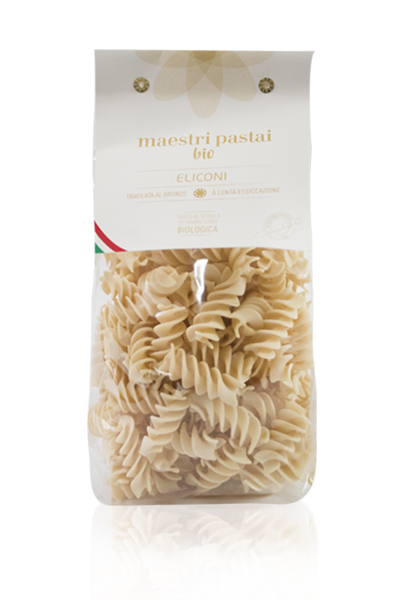 ELICONI
PASTA DI SEMOLA DI GRANO DURO BIOLOGICA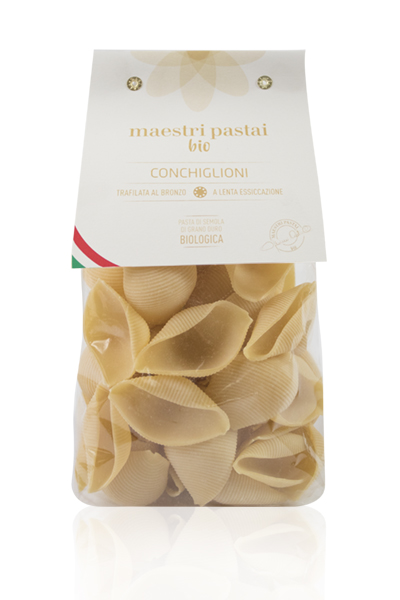 CONCHIGLIONI
PASTA DI SEMOLA DI GRANO DURO BIOLOGICA