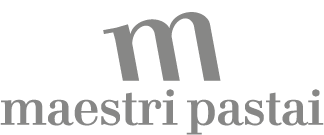 A sustainable business model for workers and environment
We often talk about "sustainability", but we are not exactly sure about what is.
The United Nations joins sustainability as the capacity of "Development that meets the needs of the present without compromising the ability of future needs to meet their needs."
So a sustainable company is a company that has a low impact on the environment; a company that preserves its habitat to to protect its roots by looking ahead into the future.
Maestri Pastai has always believed in environmental sustainability, investing time and human resources to gain quality results.
With our work, we gained two world certifications about our quality: the BRC (British Retail Consortium) certification and the IFS (International Food Standard) certification.
Both concern the quality standards of what we produce, the cleanliness of the environments we use, sustainability.
For years, thanks to a sophisticated system of solar panels, we produce clean and useful energy for our work.
With the help of the experience of our pasta masters and with a precise control system we guarantee the minimum of waste during production. In the last year, the percentage of waste we made is significantly reduced; we also guarantee the right use of water.
Sustainability is also a human value: we value our workers by involving them at every step of production and product promotion. We decided to invest in women work: more than half of our staff is made of women.
We can therefore talk about "circular sustainability": environmental value and human value come together to begin and develop an unique product in the world in its manufacture and tradition.