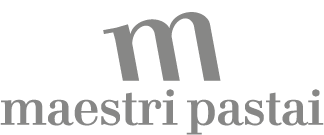 Maestri Pastai private label is the line that links the authentic artisanal pasta with the opportunity to choose a lot of sizes and packagings.
We follow the whole process, assuring precision and respecting the delivery time.
With Maestri Pastai Private Label, quality will be your best visit card.
For more information please download our company presentation.